Get the Best Online Rohani Ilaj Service with Strong Results
In Muslim society, Rohani Ilaj has been in practice for centuries. Rohani ilaj is the process of cleansing your soul and body through the verses of the Holy Quran. Some of the Dua's and Wazaif are also used in this process. It is the Islamic form of spiritual healing. If your faith is strong, Rohani ilaj can cure any disease. It can also solve your life problems. It can take some time depending upon the nature of your problem but it surely gives good results. If you have lost hope or you have tired of medical treatments then we suggest you try Rohani ilaj (spiritual treatment). It has miraculous results. Always choose an authentic and experienced person for Rohani ilaj and online Istikhara services.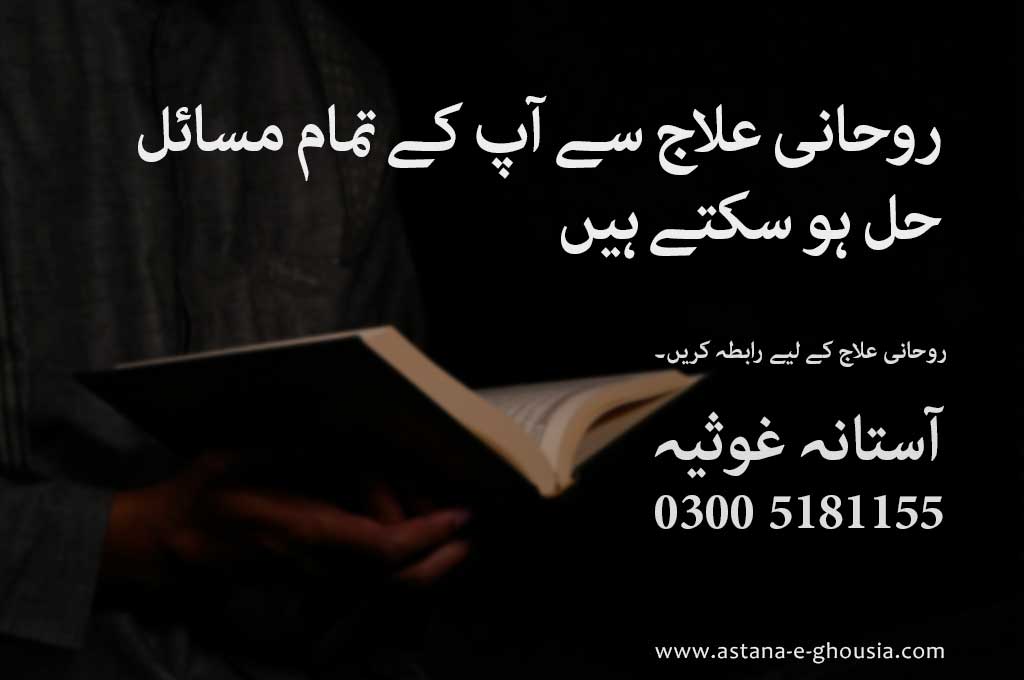 We Offer Rohani Ilaj for
Rohani Ilaj for diseases

Rohani Ilaj for depresison

Rohani Ilaj for kala jadu ka tor

Rohani Ilaj for life problems
We at Astana-e-Ghousia offer online Rohani ilaj service. Our only aim is to help people. If you need an online Rohani ilaj service do let us know we would love to help you. With the help of Allah, we have cured many patients of different diseases. In Sha Allah, with our powerful online Rohani ilaj service you will be healed too.
You can request us an online Rohani ilaj service for any problem. Contact Astana-e-Ghousia, call us or WhatsApp us for Rohani ilaj.